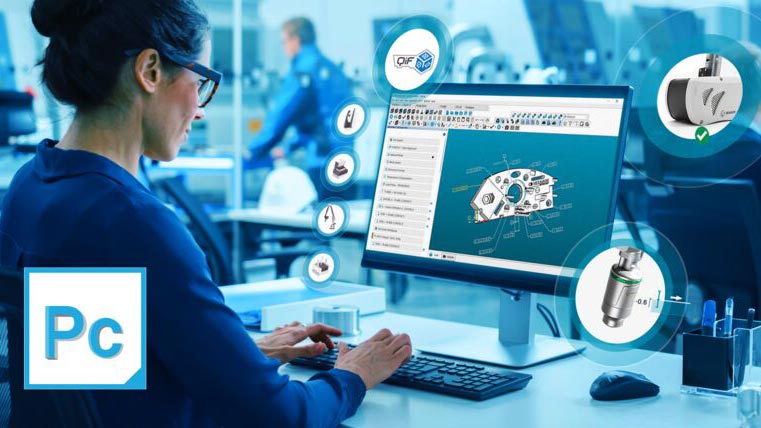 The Model Based Definition Approach
The necessity for faster inspection of progressively complex parts has increased within the manufacturing industry. This need has created an opening for inspection providers to implement smart automation into the manufacturing processes to keep pace with the increasing interconnectivity of the Industry 4.0 world.
Model Based Definition (MBD) is a process of creating a 3D model that contains all the data necessary to create a smart CAD model for faster, more accurate inspection than using a 2D drawing-based approach. An MBD approach to part inspection combines data from:
GD&T
Bill of materials
Surface finish
Weld symbols
Manufacturing process plan
Measurement process plan
Engineering change orders and revisions
Any other pertinent digital data
An MBD approach uses Quality Information Framework (QIF) to eliminate print misinterpretation and human error, leading to a more efficient manufacturing and inspection process. As an ISO standard CAD file format, QIF establishes interoperability and traceability in a product's engineering application lifecycle.
Manually creating an inspection program from a 2D drawing-based CAD model costs manufacturers time and money. Using an MBD CAD model based on a QIF master dataset that already holds all necessary geometry takes an inspector minutes rather than hours to complete saving both time and money.
The AIS Difference
Over 30 years of industry experience and partnerships with today's technological leaders has positioned Productivity Quality, Inc (PQI) and Advanced Inspection Services (AIS) on the leading edge of this smart automation technology.
Using QIF allows AIS to inspect customer parts more cost-efficiently and deliver inspection results sooner. Incorporating QIF into the AIS process flow also eliminates manually revising prints from CAD models to ensure the correct data is being conveyed. Implementing MBD as the universal CAD model is an innovation that will streamline the inspection process and significantly reduce wasted time and potential errors.
Coupled with our accredited inspection systems and certified programmers, a Model Based Definition approach ensures that customer production moves forward with confidence and conserves resources without cutting corners.